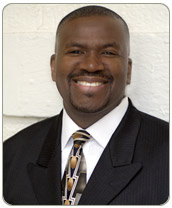 "Dance Machine throws a great party and were very communicative during the wedding preparation. :) Jesse is great!" Adam, July 2016.
"Mr. Versatility", Jesse has a smooth touch that blends all styles of music. Whether it's Rock N Roll, Reggae, Reggaeton, Top 40, R&B, Hip Hop, or Country, Jesse has a vast knowledge of music and will work with you to customize your play list. He'll keep the dance floor fun and alive with his cutting-edge disc jockey style! Jesse's music library spans the 1950's to today's hottest radio hits (clean versions only!). He won't play songs on your Do Not Play list or that may not be suitable for your event.
You want someone with personality and experience that will keep the reception fun, on schedule and memorable! Jesse is very personable, easy going and always a crowd pleaser. He will emcee your reception without distracting you from your guests.
Jesse uses only the top of the line equipment; professional cd players, wireless microphone, intelligent lighting, speakers, etc. He can provide a second system for your wedding ceremony at an additional charge if the ceremony and reception are at the same location but different rooms.
To reserve DJ Jesse your event call or email The Dance Machine:
812-318-0713 anderson@bloomington.in.us.
Return to Main Entertainers Page
---
Weddings | High Schools | College | How to Hire Us | Contact Us | Customers
References | Client Area | Meet Our Entertainers | Links | Home