Weddings | High Schools | College | How to Hire Us | Contact Us | Customers
References | Client Area | Meet Our Entertainers | Links | Home
---
Meet Our Entertainers
DJ Mark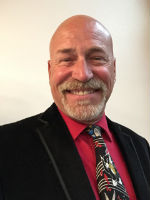 Mark is an outgoing personality who likes to create a fun, energetic party atmosphere. He does that by playing client and guest requests and encouraging crowd participation over the microphone. With over 20 years of experience Mark can play any kind of party. He has entertained for every type of event; from the most exquisite wedding to the "just for fun" party, he'll provide the perfect atmosphere for your event. He's also one of the best karaoke hosts in the area.
In addition to an outgoing personality Mark brings a professional sound and lighting system that's powerful enough to rock the party, but discreet enough for background music during dinner and cocktails.
Mark is definitely one of a kind ---- Very outgoing and energetic. His clients rate him as "an OSCAR winning performance"
To reserve DJ Mark for your event call or email The Dance Machine:
812-318-0713 anderson@bloomington.in.us.
Return to Main Entertainers Page
---
Weddings | High Schools | College | How to Hire Us | Contact Us | Customers
References | Client Area | Meet Our Entertainers | Links | Home